About Us Hannibal Lodge
Hannibal Lodge is named after Hannibal Bank, one of the premier big game fishing spots in the world. This unique area, just some short miles off Panama's Pacific Coast from the Veraguas province, is renowned for its variety of big game fish, such as yellow-fin tuna, blue and black marlin, and other pelagic species.
Hannibal Bank is surrounded by key salt-water sport fishing sites, such as those near Coiba Island, a protected national park and Unesco World Heritage Site. Smaller near by islands, such as Montuosa, Jicarón and Jicarita, make for an exciting, year-round fishing experience to satisfy both experts and newcomers alike. Other popular spots around the Chiriquí Gulf, such as the Secas, Paridas and Ladrones islands, are also within reach.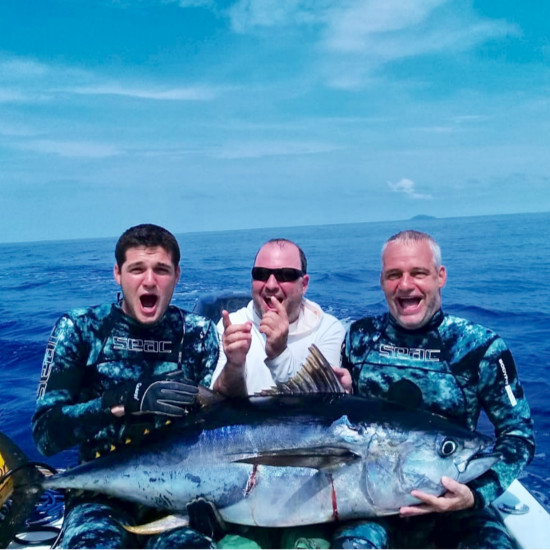 Hannibal Lodge
Spearfishing
Lodge Manager and Fishing Expert
Juan Martinelli, a young Panamanian entrepreneur who grew up loving big game fishing with his family and friends, manages Hannibal Lodge. He tends to guests personally most of the time, and his love for fishing and Panama's natural wonders is heartfelt.
More Experiences
Hannibal Lodge provides all-inclusive, affordable deals to keep you coming back for more.
Hannibal Lodge
Spearfishing
Hannibal Lodge
Granito de Oro
Hannibal Lodge
Ana Capri 26
Panama's Pacific Coast has become world renowned for its big game fishing spots and tournaments. People from all over the globe come every year to learn first hand what all the buzz is about.
get in touch
For any additional information regarding our deals and/or services, please contact us:
Social Media