Fishing Adventure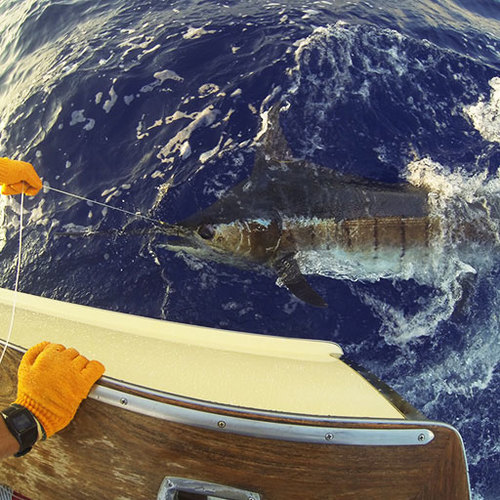 Fishing Adventure - Hannibal Lodge Panama
Rich in biodiversity, Panamanian waters are one of a kind. Sail to open sea and look down on the deep blue ocean to encounter the biggest fish in the region such as Tuna fish, big Pelagic fish, Wahoo and Dorado fish just to mention a few.  
We have exclusive permits for sport fishing in our location. However we must take into account the national fishing laws.  
What's your fishing crave? HANNIBAL LODGE is ready when you are and open for every season of the year because absolutely every month of the week is a great week for fishing. Marlin and sailfish runs December to April season. Throughout January, February and March you can find visiting anglers. Yellow fin tuna season runs from February through May, but if you really want to catch a big one, schedule your visit in the months of March and April. Others like Roosterfish and snapper can be caught year-round. 
get in touch
For any additional information regarding our deals and/or services, please contact us:
Social Media