Coiba Island Tours
Coiba Island - Hannibal Lodge Panama
Don't miss one of the most visited places in Panama. Near HANNIBAL LODGE is the world renowned Isla Coiba, 30 miles off the Pacific coast. Just 45 minutes away our Island Tour awaits.
You'll encounter a magnificent island with beautiful preserved species, treasured marine parks, abundant ecosystem and a historic Panamanian treasure; the Penal Colony of Isla Coiba. 
Go inside and explore the crumbling buildings and marked graves of one of the most historic places of Panama. From 1919 to 2004, the Penal Colony was home to the country's most dangerous criminals as to many who found themselves on the wrong side of politics. It was said to be a horrible place, due to poor conditions, tortures, executions and political homicides during the dictatorships of Omar Torrijos and Manuel Noriega. At its peak, it housed 3,000 inmates in different camps spread around the island.
The prison is now closed, but the tales along with the rooms and barred windows are still there, slowly being reclaimed by jungle. 
Oh and one more thing: the place is said to be haunted!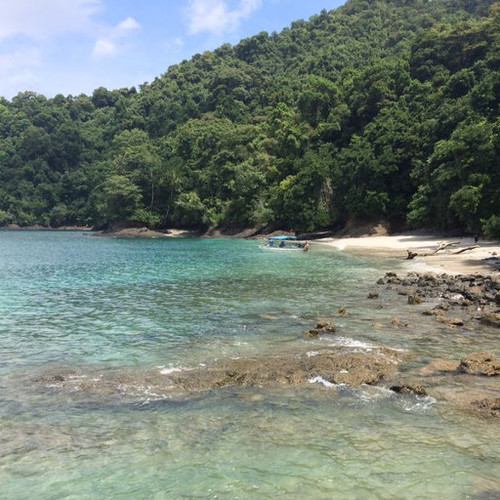 Island Tours - Hannibal Lodge Panama
get in touch
For any additional information regarding our deals and/or services, please contact us:
Social Media